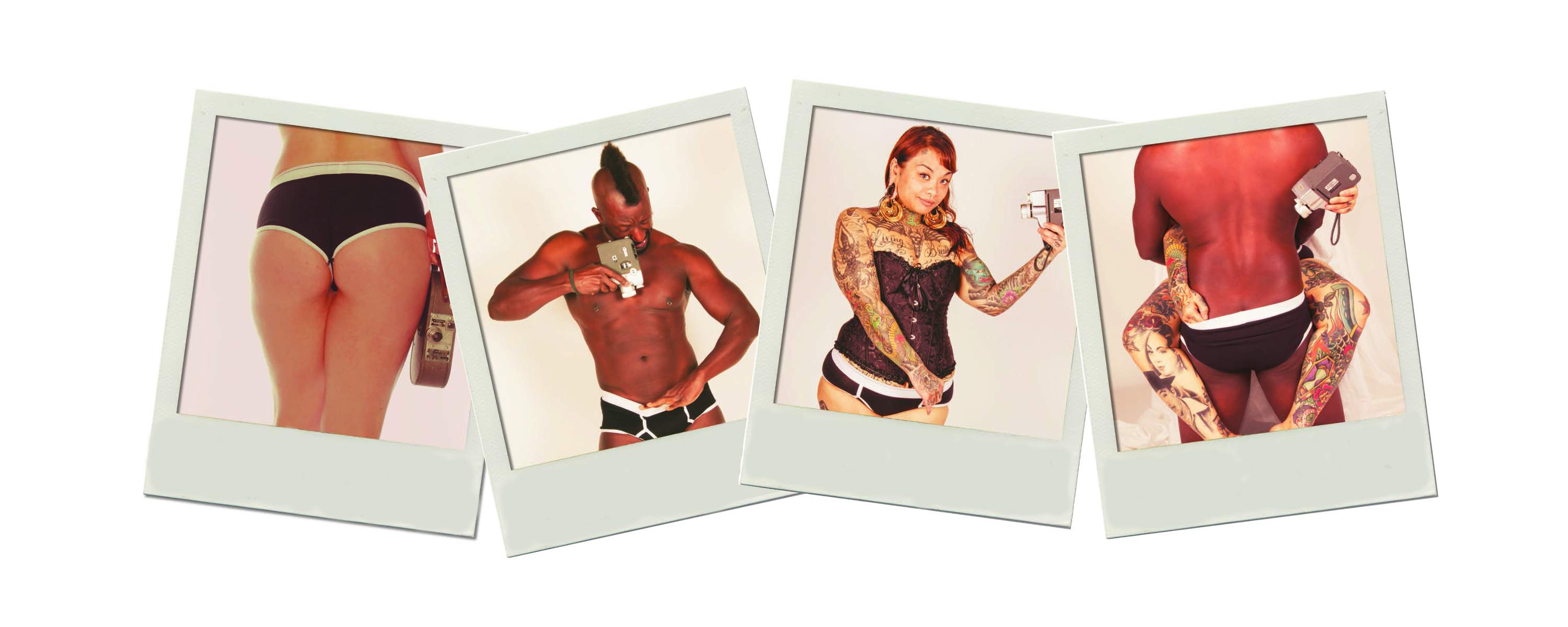 BRIEFS 2017: Erotic Short Film Competition
BRIEFS 2017 is the East Bay Express' 6th annual Erotic Short Film Competition showcasing works by amateur and professional filmmakers from around the world. The one night screening will explore the limits of erotic filmmaking in a liberating and entertaining format ideal for sex-positive film lovers of every gender and orientation.
Held at the iconic Grand Lake Theater in Oakland on Thursday, Feb. 9th, BRIEFS 2017 features a hosted screening by none other than Tourettes without Regrets founder Jamie Dewolf, and a non-hosted screening shortly after.
Films will be judged by all attendees, along with a handpicked group of special guests. A cash prize of $500 is awarded for the Judges Choice and $1000 for the Audience Favorite. Winning film teams will also walk away with bundles of sizzling goodies from local retailers. Previous judges include: iconic queer pornstar, Jiz Lee; East Bay Express Film Critic, Kelly Vance; social worker/performer, and RuPaul's Drag Race alumni, Honey Mahogony; national cannabis leader, and owner of Harborside Health Center, Steve DeAngelo; author of the Tales of the Pack series, Allison Moon; cultural worker of the urban landscape, social entrepreneur, and co-owner of Impact HUB Oakland, Ashara Ekundayo; artist, performer, fashionista, and graphic designer for The Watergarden, Kenshi Westover; musician, producer, director, and Executive Vice President of Good Vibrations, Jackie "Jack" Strano; and many more!
An after party & awards ceremony will be held after the event at an Oakland venue to be announced soon. Attendees can most certainly expect controversial burlesque, wild interactive audience games, and jaw dropping dance performances creating an all-around crazy, fun event not intended for the light of heart!
BRIEFS 2017 partners with various sponsors who generously support the event. Previous sponsors include: Steamworks, PinkLabel.tv, Fucking Sculptures, The Watergarden, and Tourettes without Regrets.
• Go to our Facebook Fan Page for updates and photos from years past.
• Twitter: @ebxmarketing
• Hashtag: #ebxbriefs