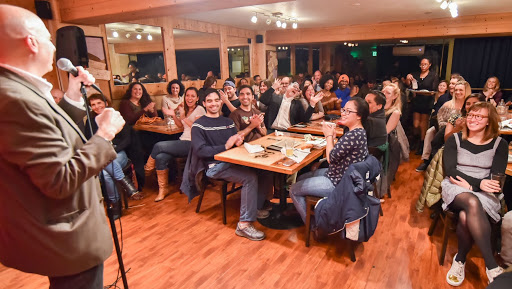 Comed Oakland Presents
Featuring the best comedians from the Bay Area and beyond, with appearances on Comedy Central, HBO, Late Night talk shows, and performances on every habitable continent, Comedy Oakland brings you a hilarious lineup of comedians every week!
No transaction fees, no tolls, no parking hassles - just great comedy and food!
There is a 2 item minimum per person.
The venue is not wheelchair accessible. You will have to walk up a flight of stairs.
Can I order food/drinks at the show? Can my group sit together? Whats your cancellation/refund policy? Got questions? Check out our Frequently Asked Questions - www.comedyoakland.com/faq.html