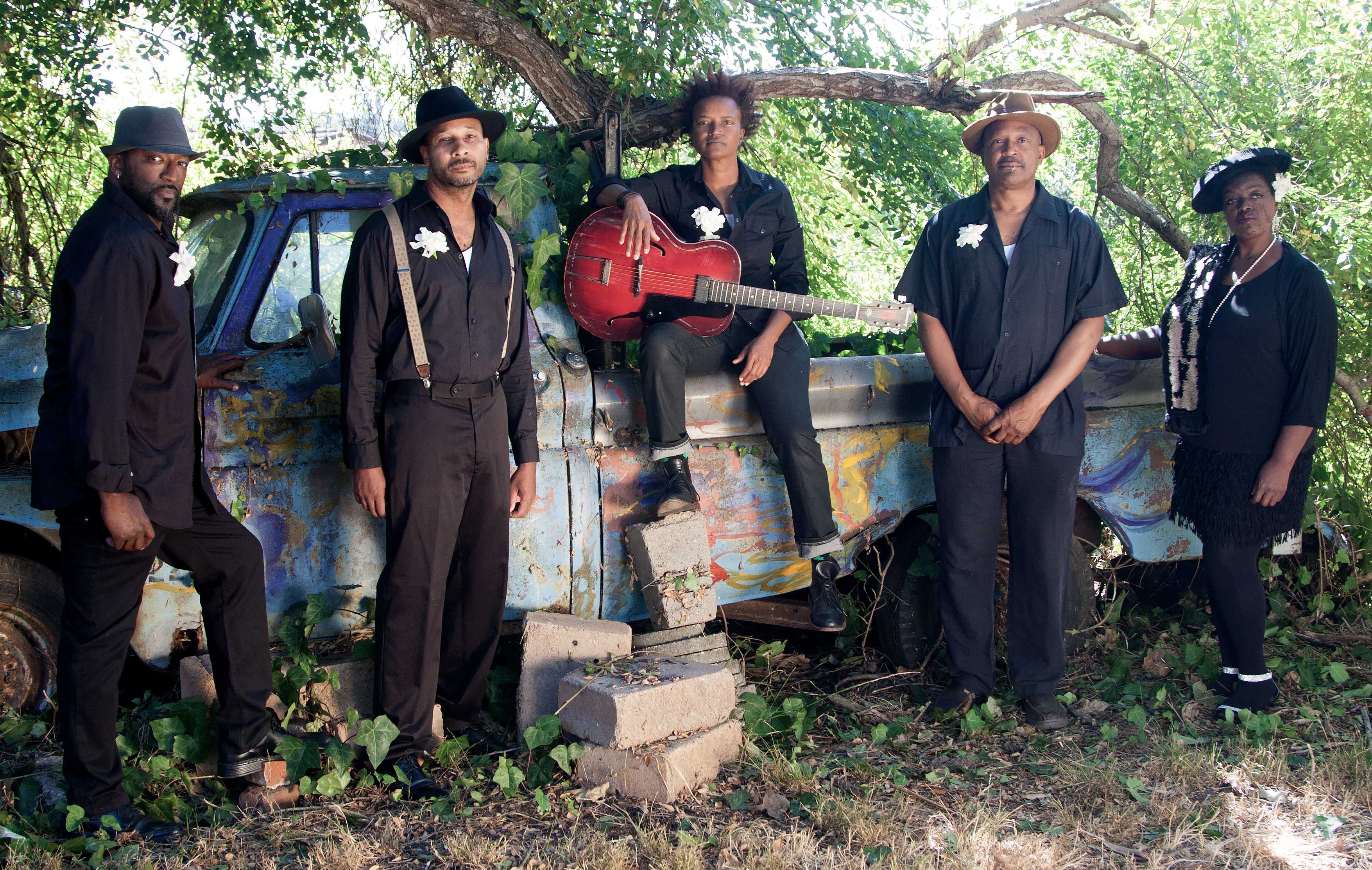 The Anita Lofton Project with the AfroFunk Experience
The move an artist makes from punk beginnings to more complicated crafts is fascinating to hear. Anita Lofton makes the trek with the Anita Lofton Project.

Formerly of punk trio Sistas in the Pit, the talented guitarist and singer-songwriter gave up her wah-wah, smallstone and rat pedals for greater things. With her former Sistas she toured China and Europe, and took an infamous national tour supporting a certain James "Iggy Pop" Osterberg and the Stooges during that band's reunion in 2007. She claims to have "traded in her Marshall half stack and Epiphone semi hollow body casino for a microphone and an Epiphone acoustic guitar," yet she's got the rock in her blood. With Anita's new minimal and acoustic approach she expresses a new direction in songwriting that is as candid, earnest, cool and assertive while seeking greater understanding of others and cloaking sentiment in attitude.

Of course she gets by with a little help from her friends:
zhalisa clarke (violin)
kippy marks (violin)
sharon williams (violin)
linda green (viola)
fran curtis (upright bass)
wanika stephens (upright bass)
ellen sanders (cellist)

The Afrofunk Experience is an ambrosial mix of musical interpretations influenced by the African diaspora, created in a collective and organic manner. With Sila Mutungi they comprised the award-winning group Sila and the Afrofunk Experience until 2010, providing songs and grooves that earned them the title "The Bay Area's Dance Kings", as well as the NAACP Image Award's Outstanding World Music Album for "Black President" and the SF Weekly Music Award's Best International Act.

Guitarist/Singer David James (Spearhead, The Coup, Beth Custer) brings his sinewy style to counter the funk-metal stylings of lead guitarist Ken House (H.P. Riot). The precise funk-rock drumming of Paul Oliphant (Afrolicious, Will Magid Trio) with Wendell Rand's (Afrolicious, Tracorum, Youssoupha Sidibe) muscular dance grooves keep the band tight, while saxophonist David Boyce (Broun Fellinis, The Supplicants) and trombonist Alan Williams (Manicato, Katdelic) wail, their horns producing a sound that encompasses outward-bound jazz, classic reggae, afrobeat and R&B. Percussionist B. Lee thickens and adds flavor to the mix, and on top of all this, recent addition Sandy House adds her sultry voice and powerful stage presence.