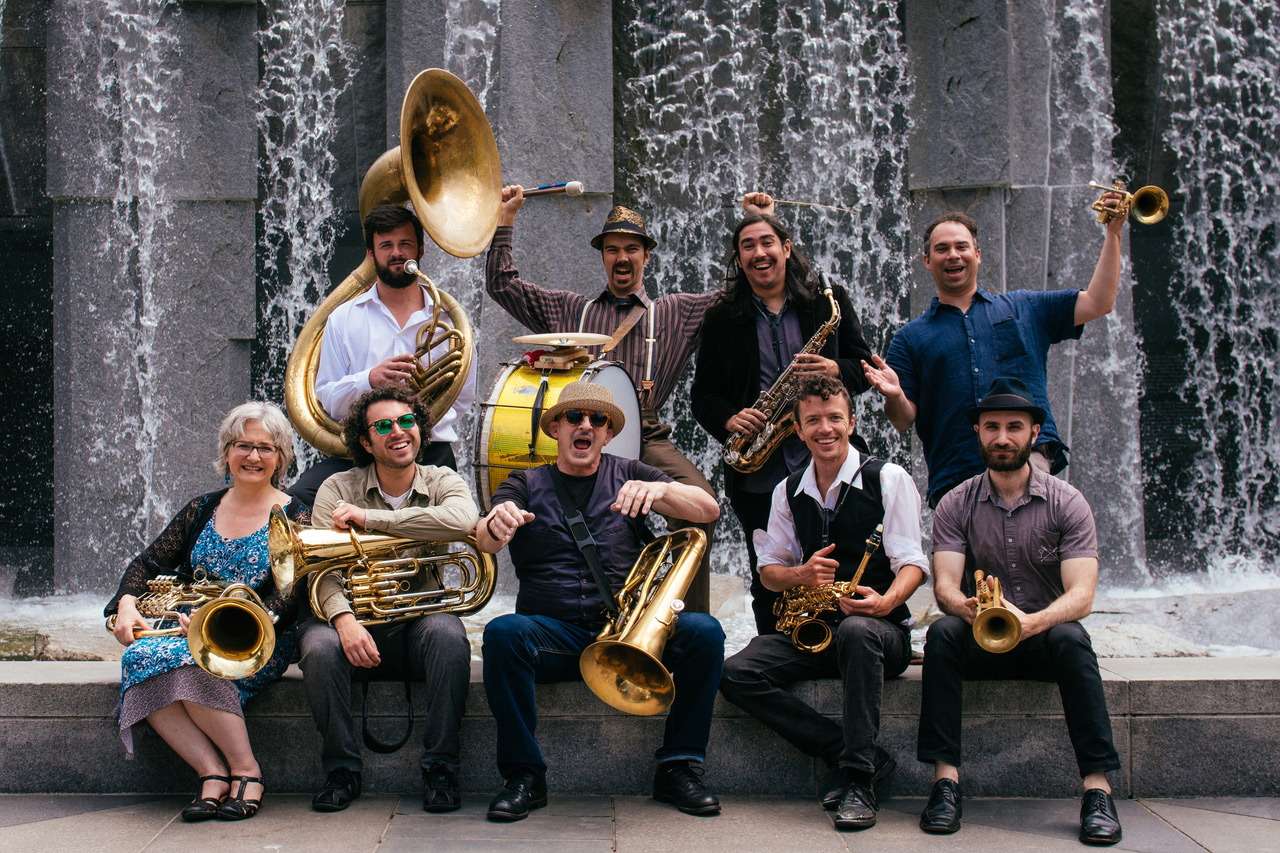 New Year's Eve at Ashkenaz featuring Édessa, True Life Trio with special guest Joe Finn and Fanfare Zambaleta!
For many years one of the Bay Area's premier Balkan dance bands, Édessa is comprised of musicians who have devoted decades to the study and performance of the rich cultural expressions of the southern Balkans. They play with a deep understanding of the connection between dance and music. Using both traditional and modern instruments, they perform in a variety of styles, featuring long sets that interweave melodies, improvisation and a beat with dancers in mind. The music comes from Albania, Greece, Bulgaria, Macedonia, Armenia, and Turkey, and Balkan Roma (Gypsy). The group and its members have long participated in and taught at Balkan camps across the country, and Édessa was the first band to take Balkan music to Japan.
True Life Trio performs riveting vocal harmonies from Eastern Europe, the Americas & beyond. This innovative trio explores the creative possibilities of cross-fertilization of different traditions with unlikely timbres connecting Bulgaria to the Bayou. TLT's improvisation-laced repertoire includes original songs and folk tunes from far-flung lands such as Albania, Bulgaria, Georgia, Greece, Macedonia, Mexico, Poland, Ukraine and the American South.
Fanfare Zambaleta was incubated in the Zambaleta Music and Dance School in San Francisco and has since transformed into a full-fledged juggernaut of a band, featuring some of the Bay Area's most exciting young players and seasoned veterans. Emulating the great Balkan brass bands of the past and present, they play Romani, Serbian, Macedonian and Greek brass band music with passion and dedication. FZ's potent musical concoction of wild improvisation, meticulous ensemble coordination, earth-shaking low brass, thunderous drumming and jubilant vocals will move your feet and lift your soul.