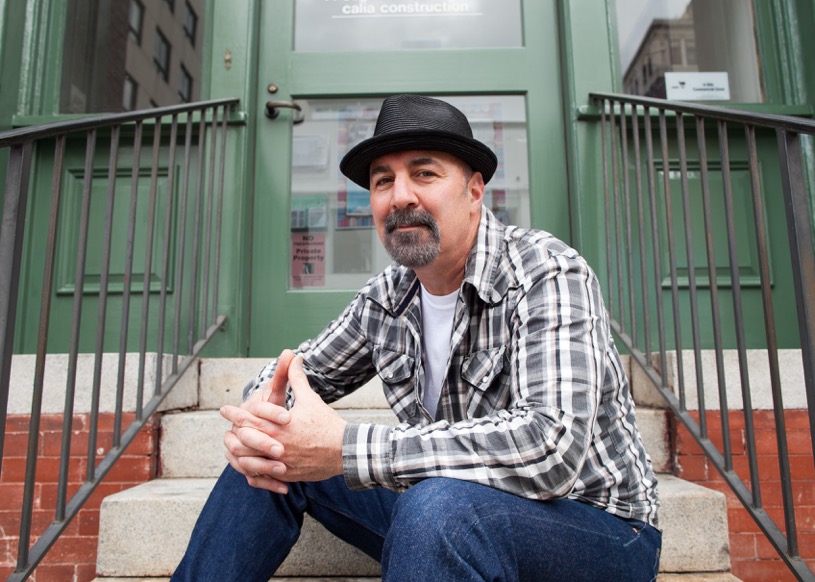 Comedy at Ashkenaz! Featuring: Johnny Steele, Bernadette Luckett, Matt Gubser, and Lisa Geduldig
Berkeley, CA… Bay Area comedian and comedy producer, Lisa Geduldig (of Kung Pao Kosher Comedy), and Ashkenaz Music & Dance Community Center joined forces a little over one year ago to bring the East Bay a new monthly (the second Thursday of the month) comedy series, Comedy at Ashkenaz!
Last Fall, we celebrated our one-year anniversary. In the past year, we commemorated Black History Month, International Women's Day/Women's History Month, Gay Pride; we had a political comedy night; and we raised funds for two organizations and causes (the Redwood Empire Food Bank which provided food to shelters in Sonoma County for residents displaced by the North Bay fires and RAICES: The Refugee and Immigrant Center for Education and Legal Services).
The Thursday, January 10th Comedy at Ashkenaz features Johnny Steele, Bernadette Luckett, Matt Gubser, and Lisa Geduldig.
Johnny Steele, East Bay native, is a humorist, comedy writer, voice actor, broadcaster, and keynote speaker. For three decades, Johnny has performed comedy across the US, Canada, overseas, and on dozens of nationally broadcast stand up programs on channels ranging from MTV to A&E to Comedy Central and PBS. Johnny is also a winner of the prestigious San Francisco International Comedy Competition. He has hosted his own daily morning radio and TV talk shows in San Francisco, written humor for folks ranging from Emmy award-winning musicians to CEOs to Robin Williams, and can currently be seen in documentary 3 Still Standing (available on Amazon Prime). His new project, The Fake Comedy Radio Hour, a collection of skits reminiscent of The National Lampoon Radio hour and The Committee, can be found on Patreon and is available in CD format. Johnny lives in Berkeley with his wife, Allison, and a bunch of guitars. www.johnnysteele.com
Bernadette Luckett started doing stand up 20+ years ago in New York City after working as a professional model, a cookie packer, and a lab tech at a VD clinic. She worked the road for two straight years, performing at comedy clubs all over the US, from Alaska and Hawaii to Florida's cruise ships. She has appeared on stand up shows on NBC, Comedy Central, A&E, and MTV. Bernadette segued from stand up to sitcom writing and has been a writer/producer on several TV sitcoms, including Living Single; Sister, Sister; Buddies (with Dave Chappelle), The Tracy Morgan Show, and Girlfriends. She is a contributing writer to the comedic anthologies No Kidding: Women Writers on Bypassing Parenthood and SisterWriterEaters, and also co-authored the popular self-awareness book 21 Days of Enlightenments. She appeared in and co-produced the award-winning documentary "Comedy Warriors: Healing Through Humor" which aired on Showtime, PBS, Netflix and Hulu.
Matt Gubser performs across the country and internationally, touching on topics ranging fatherhood, dating, sex, politics, and religion, intermingling personal anecdotes and biting social commentary, all couched in a comfortable, relaxed delivery. His album Daddy Issues is available on iTunes, Amazon, Pandora, and Spotify.
Lisa Geduldig is a local comedian and comedy producer who's the creator, producer, and MC of a variety of comedy shows including Kung Pao Kosher Comedy™ - Jewish comedy on Christmas in a Chinese Restaurant (which celebrates its 26th year in 2019); Comedy Returns to El Rio! (celebrated its 10th Anniversary last May). She moonlights as a bilingual (Spanish-English) publicist.